ワイツー設計の宇井です。
2013年5月30日
設計・監理者と国分左官屋さんとの打ち合わせ。
塗り方のイメージを共有します。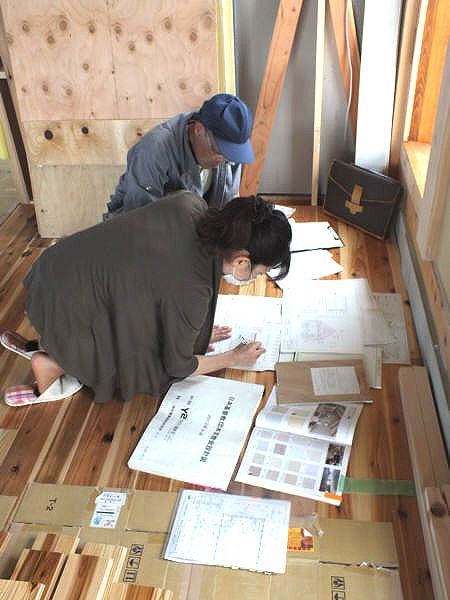 (写真-1)(Photo-1)
外壁の塗装が始まりました。
十字架は白色に塗ります。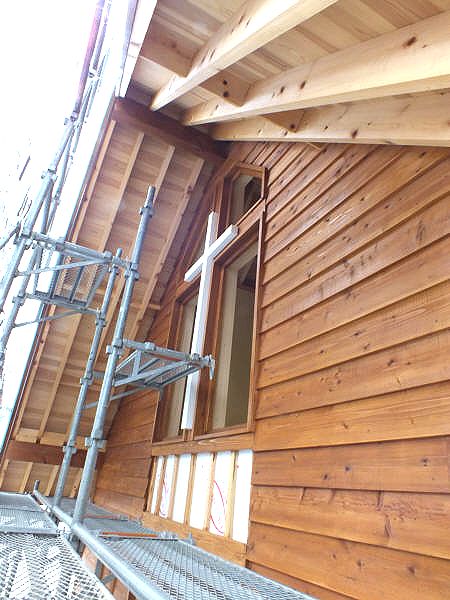 (写真-2)(Photo-2)
床板の施工中。
杉板を貼っていきます。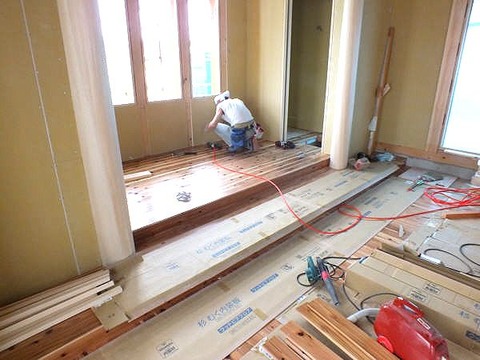 (写真-3)(Photo-3)
Yasunobu Ui from Y two Architectural design company.
May 30th, 2013
Plasterer workman and Architect did a meeting.
It shares the image of the way of painting.
(Photo-1)
The coat at the outer wall started.
It paints a cross in the white.
(Photo-2)
During building of flooring.
The floor is a cryptomeria board.
(Photo-3)